Content type
Graphic Arts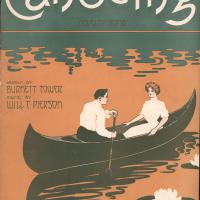 Words by Burnett Tower; Music by Will T. Pierson
Summer is the time of year when love is at its height,
'Tis fun to take a quiet trip upon the lake at night,
And with the one you love the most you saunter 'round all day,
And just before you bid goodbye, these words you softly say: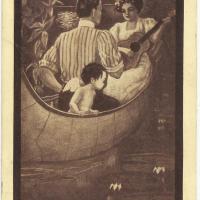 Cupid occasionally turns up on canoeing postcards of a romantic nature.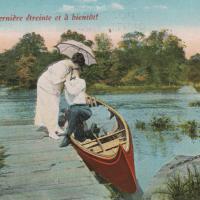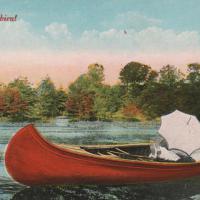 Cachons-nous bien! (Let's hide well!)
This stereocard features a decked paddling canoe. It has an 1891 copyright date.